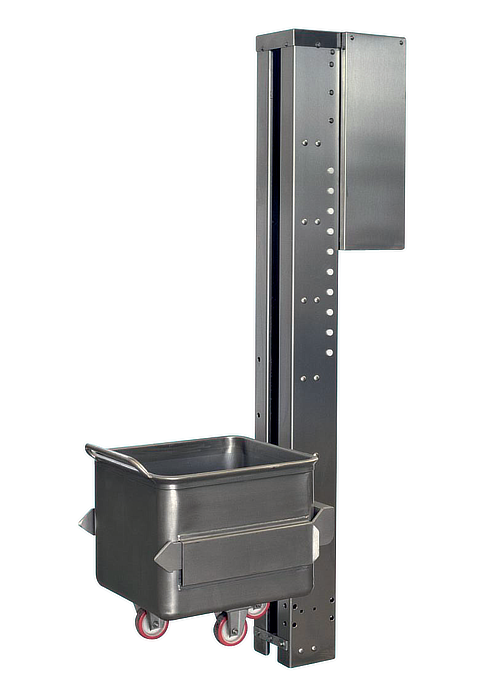 The AF 100/180 elevator is designed for customers who need to lift standard 100-litre trolleys (max 100 kg) to heights of up to 2.5 metres from the ground.
The fork is made of AISI 304 stainless steel and features a trolley safety lock.
The AF100/180 elevator can be made in the following variants:
with floor-mount plate
with free-standing base and levelling feet
with free-standing base and wheels for easy movement
Electrical panel with inverter for speed adjustment.
Download the technical info sheet: